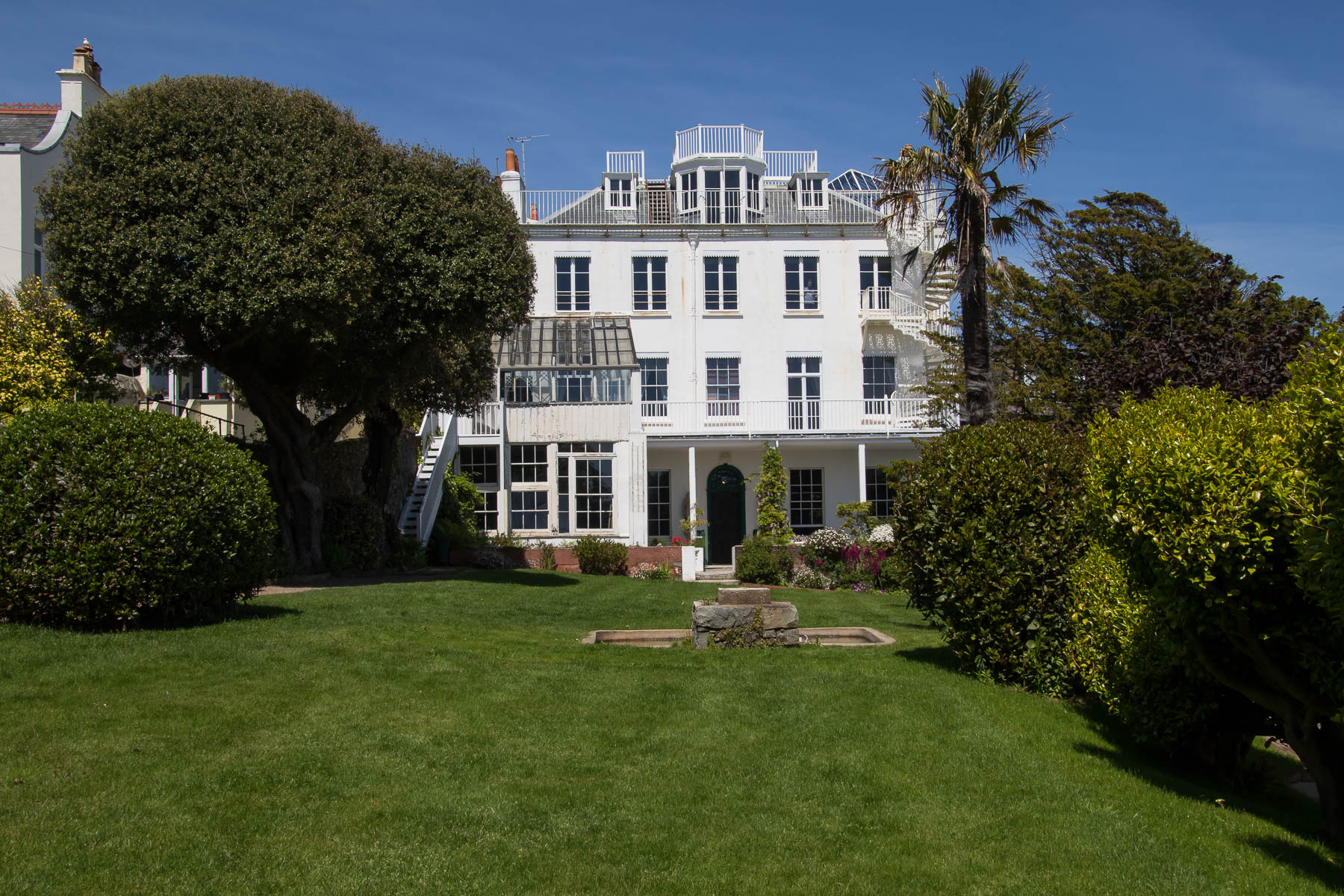 Victor Hugo
This morning was lovely and warm for eating our breakfast outside. The wind had died, and the sun was shining. Even the night had been a lot warmer, and the fridge did not play up.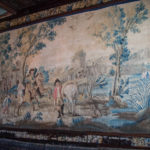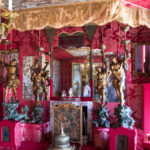 Today we were off to see Victor Hugo's house, where he lived for 15 years in exile from France. This was our first visit. We have been visiting Guernsey for 25 years and never visited his house; it was always closed. This year our visit was in the early summer and it was open. Next year (2018) it is closed for refurbishment, so we were lucky to find it open. The house is owned by the City of Paris and run by the Parisian museums, it was gifted to them by Hugo's granchildren in the 1920s. The house is staffed by French staff who do guided tours. Guided tours are the only way to visit the house. Luckily the French staff don't abide by French lunches and it is open continuously throughout the day. We were also amazed by a group of French about to start on a tour at 1.30. What has happened to the French lunch? If you are in Guernsey, try and visit the house. It is quite remarkable with each room being decorated and furnished in different ways, from dark to light going up the storeys.
A pleasant lunch was spent eating our sandwiches on the quayside. Unfortunately, we happened to sit where the Guernsey tourist road train set off from.
Bus over to Petit Bot Bay, where the Martello tower had been renovated and fairly newly opened to the public. The Petit Bot Bay café had been done up, though they advertised cream teas and Guernsey Gache, none were to be seen. Tea now served in paper mugs. Definitely gone down hill in the tea department, though lunches might have been good.
Long slog back up the hill to the Independent Grocery Shop for some replenishments for the rest of the week. R asking me why I had bought Scottish Cheddar.
Back on the bus to the end of Candie Road. As we set off in the bus, I looked at its route on the map and reckon we could have walked faster. We took a very scenic route to Candie Road, passing the other side of the airport some 20 minutes after we set off from the south side.
Back at the campsite, having spotted the noisy peacock outside a local house, the peace has been further broken by a large group of French school children coming camping. At least they are tented a long way from us.
The wind is a little stronger this evening, so all dressed in fleeces while we drink our wine and prepare the beef stir fry purchased at the grocery.