A wet morning on Doubtful Sound – Apr 08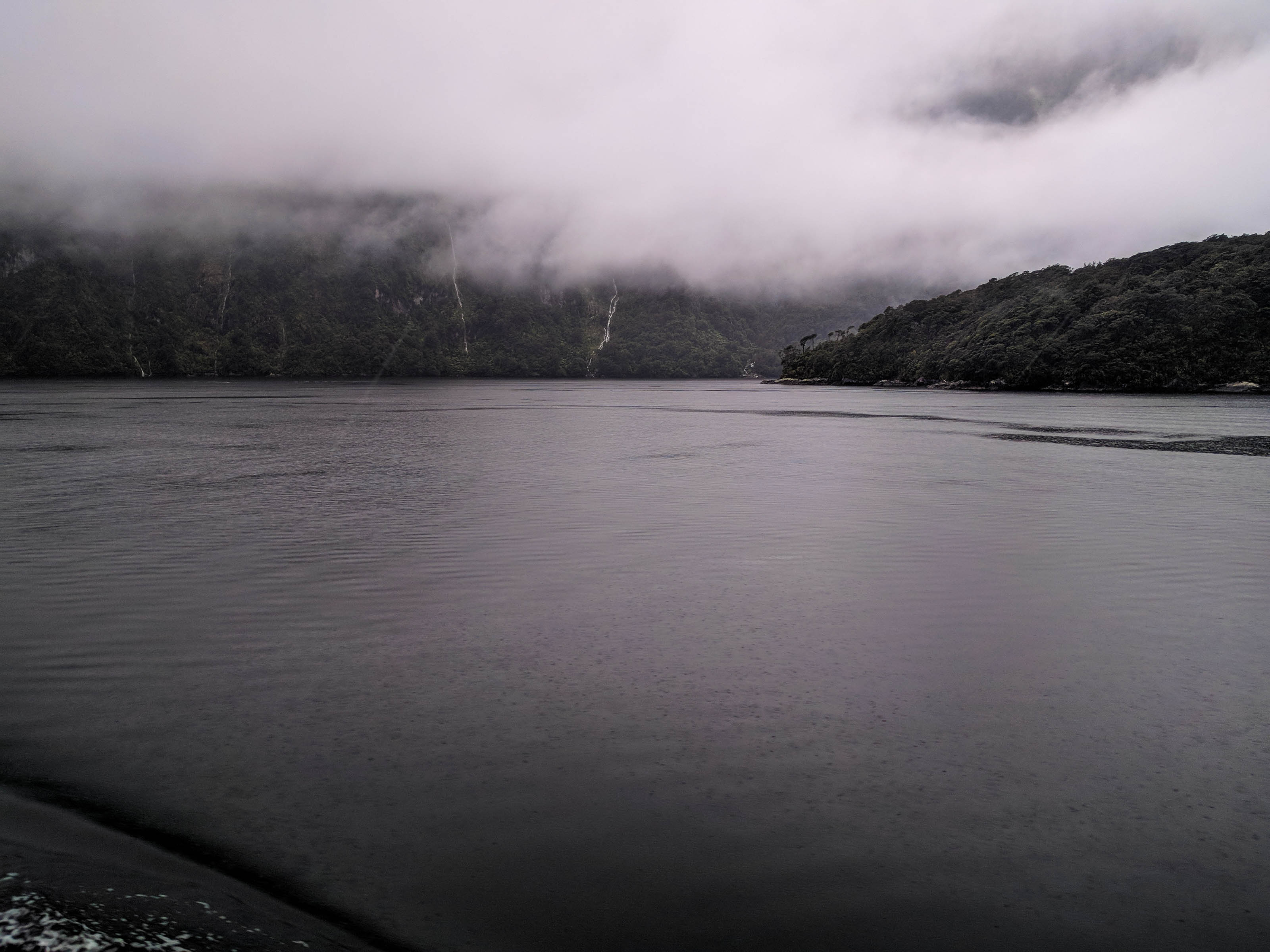 Early rise for us, up, showered and ready for breakfast be 7.00am. The boat had moored for the night in Precipice Cove. Today it was wet and raining with low cloud. The waterfalls we had seen before were now larger. We revisited one on Crooked Arm, it was now spectacular. We then proceeded to Hall Arm where we stopped for a period of silence. Engines off, generators off. It was not at all silent, the sound of rain, the waves on the shore. The Naturalist for the trip said she heard a single bird. A far cry from the days of Captain Cook who said the Island of New Zealand was alive with the sound of bird song. The Naturalist was rooting for a tourist tax to visit Fjordland to help fun conservation.
We learnt of the rare Fiordland brotula fish, Fiordichthys slartibartfasti. The species name is after the Hitchiker's Guide to the Galaxy character Slartibartfast, who had been one of the designers of the supercomputer Earth and had won an award for his design of the Norwegian fjords. Neat!
We were now soon back moored at 10.0am and transferred back to Manapouri by two busses and the ferry. Still raining, we then headed off towards Queenstown and ultimately Glenorchy. There was some spectacular scenery on the way to Glenorchy along Lake Wakatipu.
The Glenorchy campsite, Mrs Woolly's Campground, was slightly odd, empty when we arrived, but quite a few sleeper/campervans turned up. The buildings are all wood and look very rickety, but inside the facilities are pretty faultless. All young people in their 20s. We cooked a very basic meal in the very busy kitchen, feeling old amongst all the 20 year olds.