Nelson and the Centre of New Zealand – Apr 17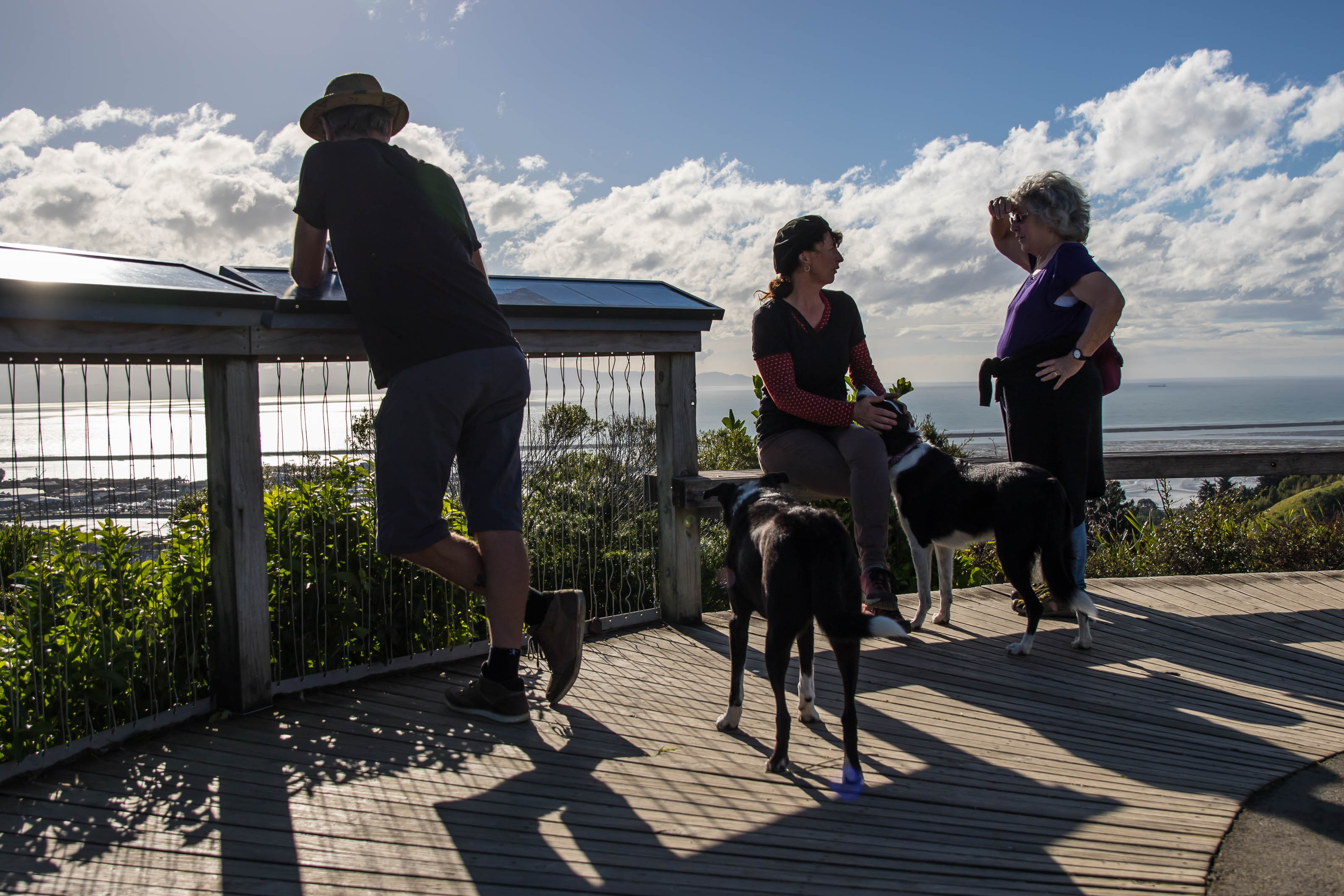 It didn't rain today, dog walking in the morning and then to the SPCA to change a dressing on the paw of a dog. Silly dog tries to climb out of its compound. In Nelson we stopped for lunch and managed to pick up a parking fine. The parking meter was not working, but apparently that is no excuse.
A walk with the dogs up the hill which is designated as the geographical centre of New Zealand. The views of Nelson and the coast were very good.