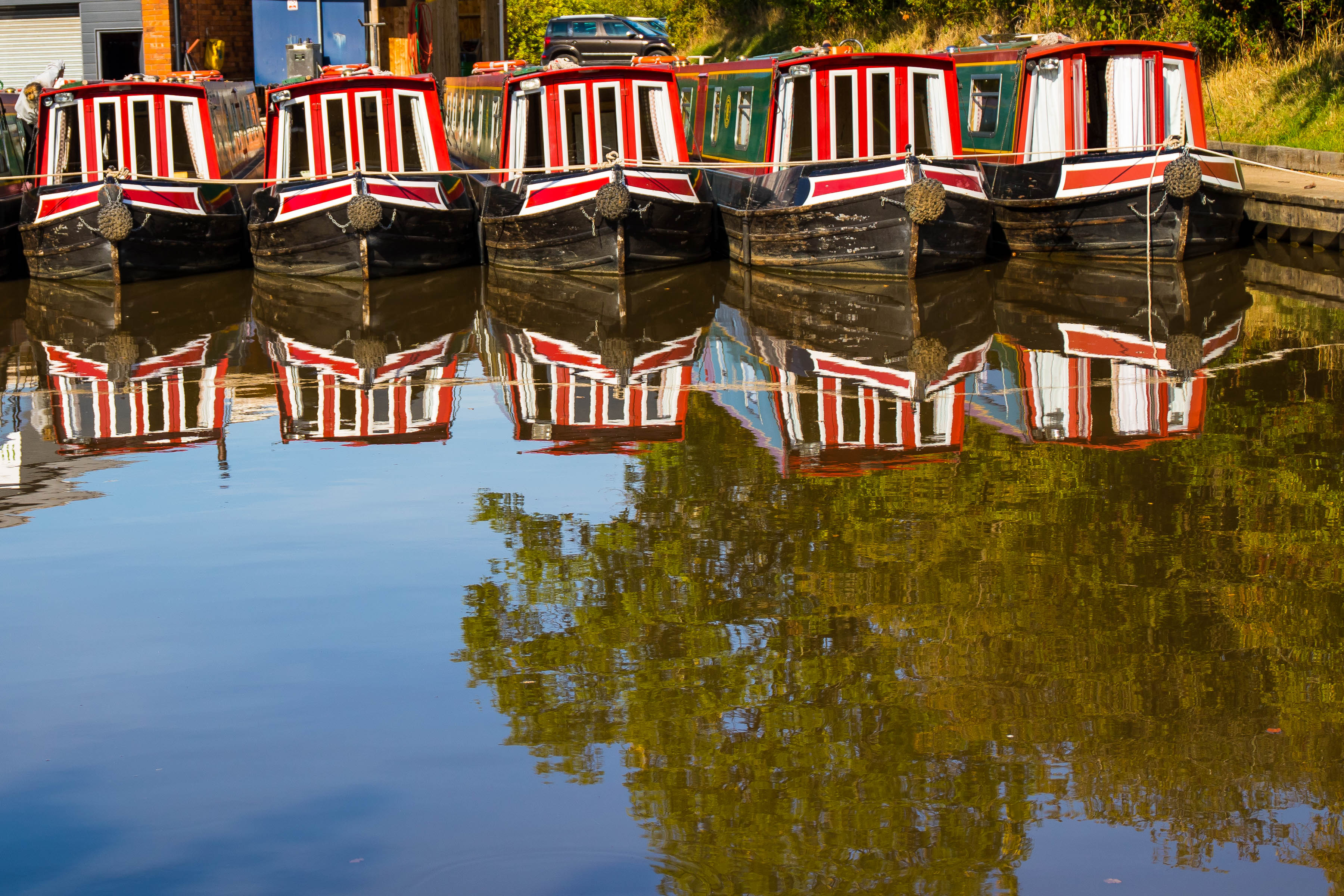 Wrenbury, The Shropshire Union Canal and Abbie's Wedding
A weekend away in Cheshire, staying in Wrenbury for the wedding of Abbie and Mat. We headed up to Wrenbury on the Saturday. Alas got caught on the M40 by a horrendous accident which had occurred hours before. A couple of lorries had an accident, one driver killed and a burnt-out lorry requiring both carriageways to be closed and the road surface relaid. Google maps failed me, should have sent me on the M1 and M6 ☹
On one of the slow detours we ended up going past the Hatton Arms, a pub we knew, so a stop for lunch was called for. A light lunch and on we went. Eventually we made the M6, and took the route through Birmingham, it will take a lot to persuade me to take the exorbitant toll road which treats the van as a commercial vehicle. Arrived at the Cotton Arms 4 ¾ hours after leaving home. Not good.
The landlord was a helpful guy, checked us in to the campsite and also organised a taxi for us for the Saturday night. We had had zilch success in finding one. Wrenbury and Combermere Abbey are remote, and taxis must come out from a not so near town to pick us up. Needless to say the price was high.
Our camping spot was almost on the canal bank, just a hedge separating us from the tow path. It was lovely and quiet, with walks along the tow path. We ate in the Cotton Arms, would have been rude not to have. A good selection of beers, and the food was very good.
The Saturday was spent walking through Wrenbury and along the tow path. Even picked up a brochure for hiring a canal boat, seems such a relaxed and peaceful way to spend a week or two away. Lunch was again in the Cotton Arms. The evening was of course the wedding. We arrived for the after-party and stayed until the end. Loved the huge cheese cake, instead of a traditional wedding cake.