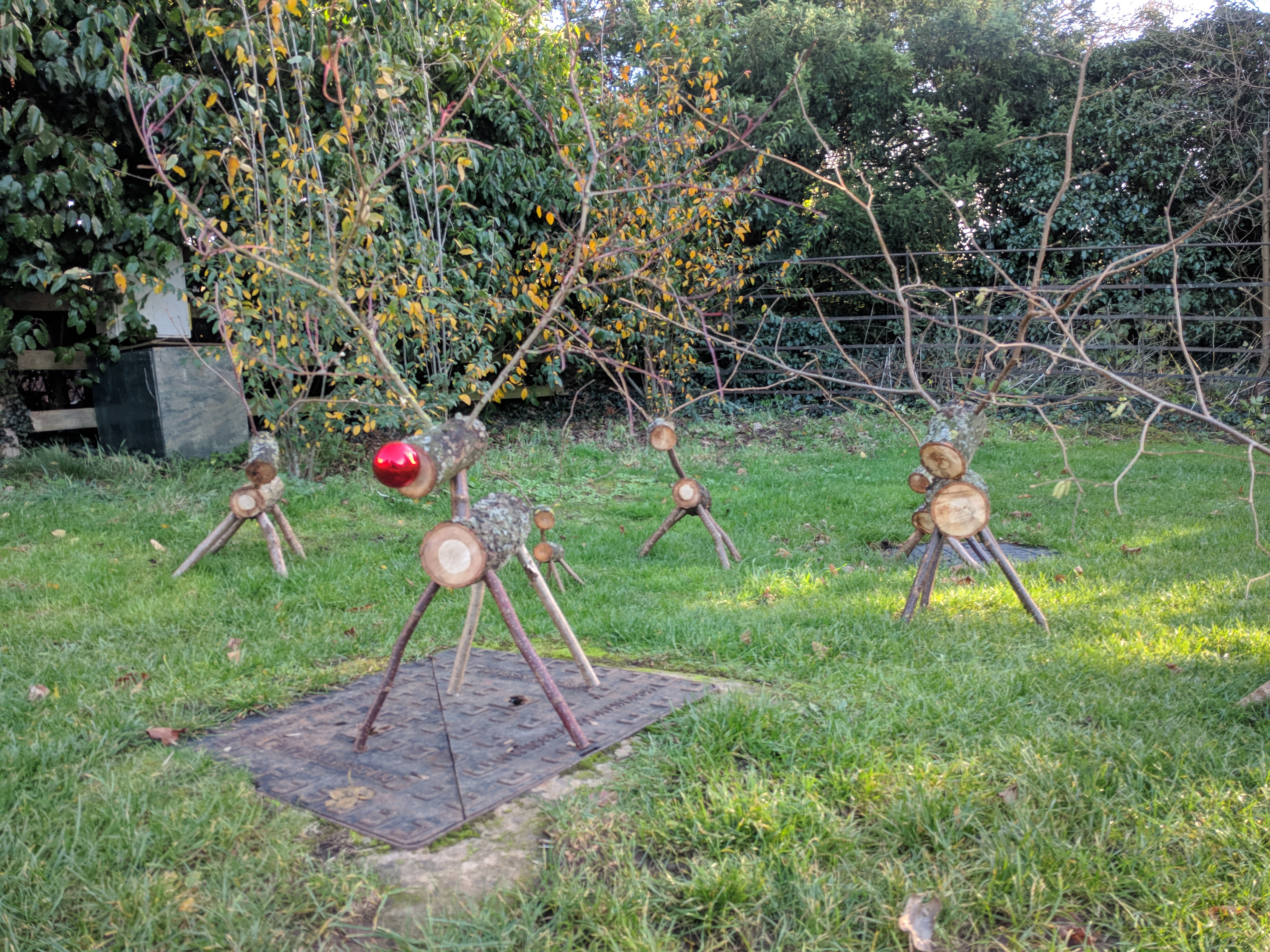 National Trust Canons Ashby
Rosemary wanted to see a National Trust house dressed for Christmas. The most dressed house is Waddesdon Manor which we have seen many times. Last year we went to another house because Waddesdon started charging NT members to go around the house at Christmas. (This is probably the intention of the National Trust, so they can get more non-members in paying the full price.) R was outraged (even though she's heard all about people booking free NT members tickets and then not turning up) so she insists we go to another house. So, this year we went to Canons Ashby in Northamptonshire.
The house was decorated in various different styles based on one of the many eras when the house has been lived in. The helpers were all dressed up in appropriate costume for the various eras of the house decoration. We wandered around playing with the children's toys. Of course, the day ended with tea in the cafe and a search through the secondhand bookshop.