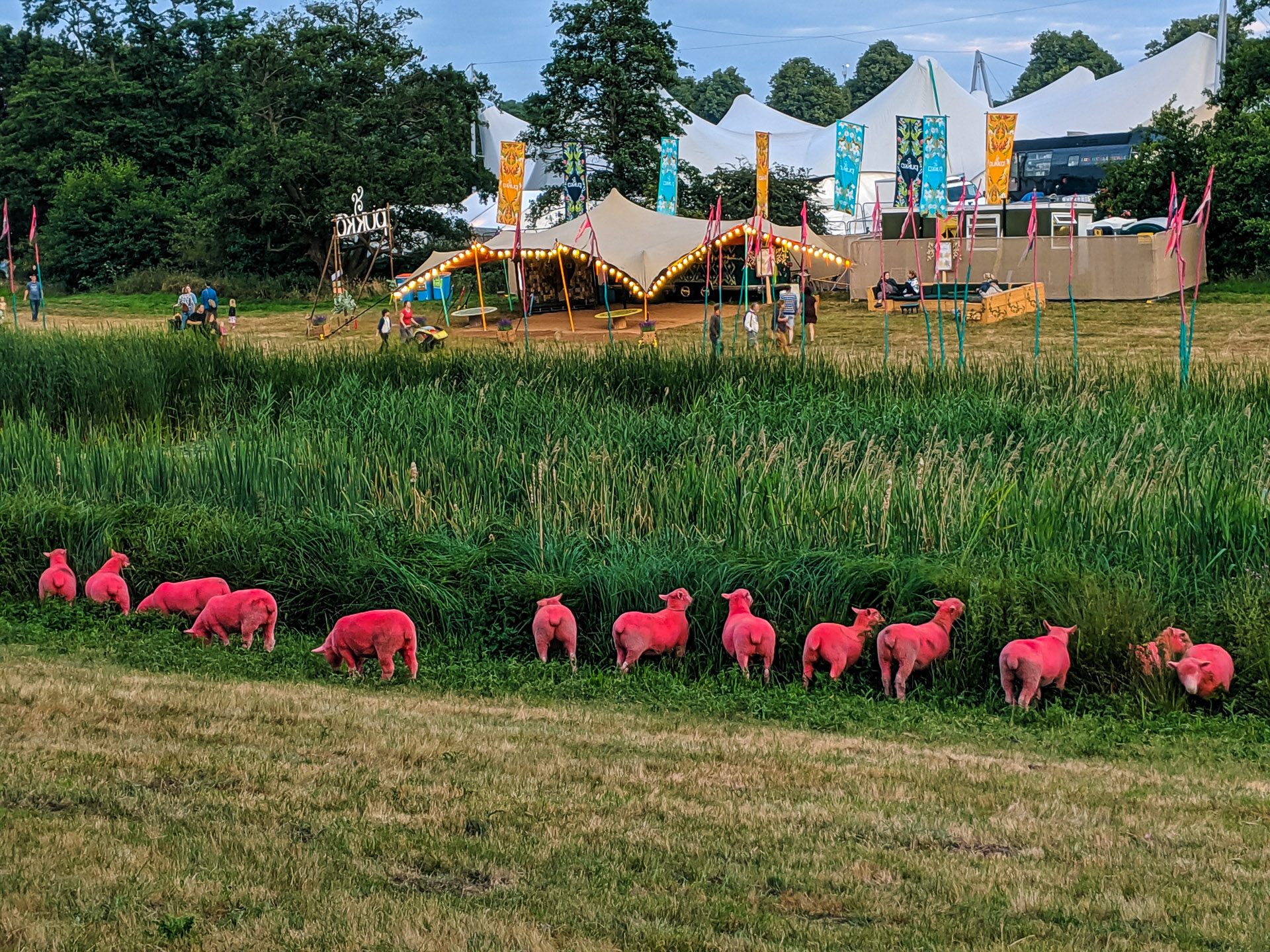 Latitude 2019 Thursday
I had managed to persuade Rosemary to come to the Latitude Festival at Henham Park, near to Southwold in Suffolk. She was trapped into coming with the promise of several authors who were giving talks.
We set off on the Thursday at 11.20, around the M25 and then up the A12 through Ipswich and onto Henham Park. The last few miles were slow-moving, and we arrived at around 15.30 with a nearly empty tank. We were ushered into the general campervan field and parked in our row. There were plenty of VWs, traditional. the more modern T5s and Californias. Stacks of larger mobile homes, awnings and BBQs. Once parked, and my new 100 Watt solar panel attached to the battery, we made our way to the wrist band exchange.
The camper van site was huge, and the number of toilets was very limited. There were even a set of composting toilets being operated by Water Aid at an extra price. I was a bit shocked at the limited number of loos. I think the presumption is that most of the motor homes have their own toilet facilities. I did often walk into the next campsite field to use the toilets there.
We walked to the main arena, quite a long hike taking nearly 30 minutes. The general campervan site is the furthest away, you pass the general camping, the family campervans, then the posh camping and then through the retail village before arriving at the entrance to the arena.
Quite a pretty place, lots of woods and lakes and pink sheep. We didn't do much, just wandered around getting our bearings, eating some food. We did go to see Imelda May in the Hallowed, ended up at the wrong stage, realised too late and could not get to see her.