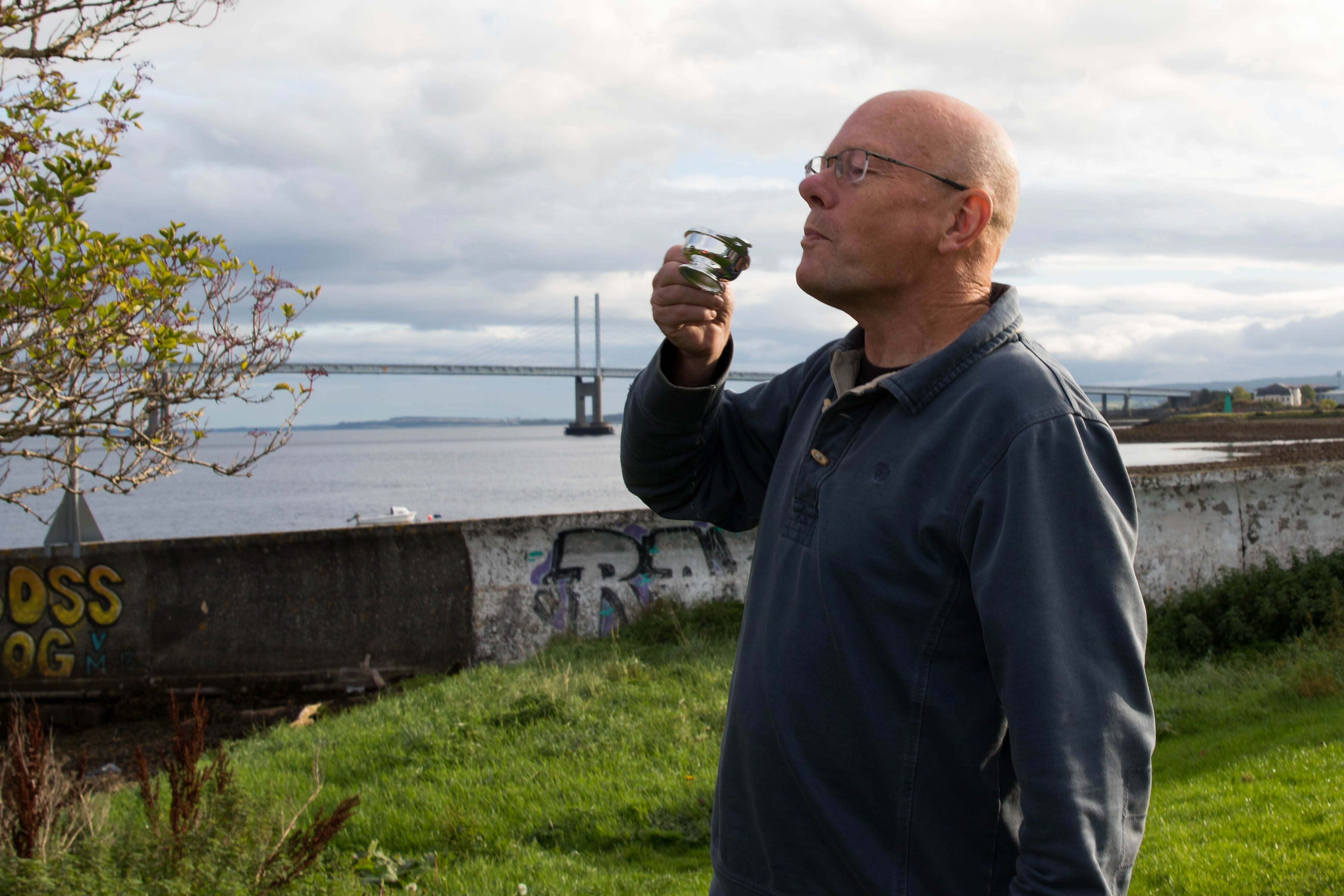 We had arrived in Inverness, parked the van in the hotel carpark, and so went to check in. Ravi was there with his American friend Roberta and they waited for us to dump our stuff in the room. We were going over to the Hossack institute for a hog roast, by way of the Nip Inn for a quick pint of beer. The pub was so chosen as a favourite of Hughie's (Maggie's dad).
The Hossack Institute, is near to Madras Road and India Road. Maggie was there, and so were the rest of her family. We were shown around the renovated building and the additional land surrounding the building. There had been much work renovating the building. Hog roast was served with salads, beer and wine & rounded off with cheesecake.. There was a rehearsal of bagpipe playing in the garden. This was played by a Dutch man, a friend of Gordon Hossack, brother of Maggie who was going to have his ashes scattered on Monday
Afterwards we went back to the hotel and rested until dinner at 7.00 where we sat at a table with Ravi and Roberta.
9th October
After breakfast, we were ferried (by taxi) down to the end of Kessock Road where Gordon's ashes and flowers had been placed awaiting the tide to wash them away to Holland. Bagpipes were played and Tomatin single malt whisky was drunk from a quaich and thrown to the wind.
We walked back to the institute for lunch, by way of Carnac Point. The afternoon was our own where we visited shops and Inverness Castle.
The evening was a Ceilidh and buffet. Lots of photographs and videos taken of the event. Pipe music and speeches made, the dancing started. Beer and several whiskies were drunk. True to Blasdale tradition we were one of the last to leave.