Nelson Cable Bay and the Free House Pub – Apr 18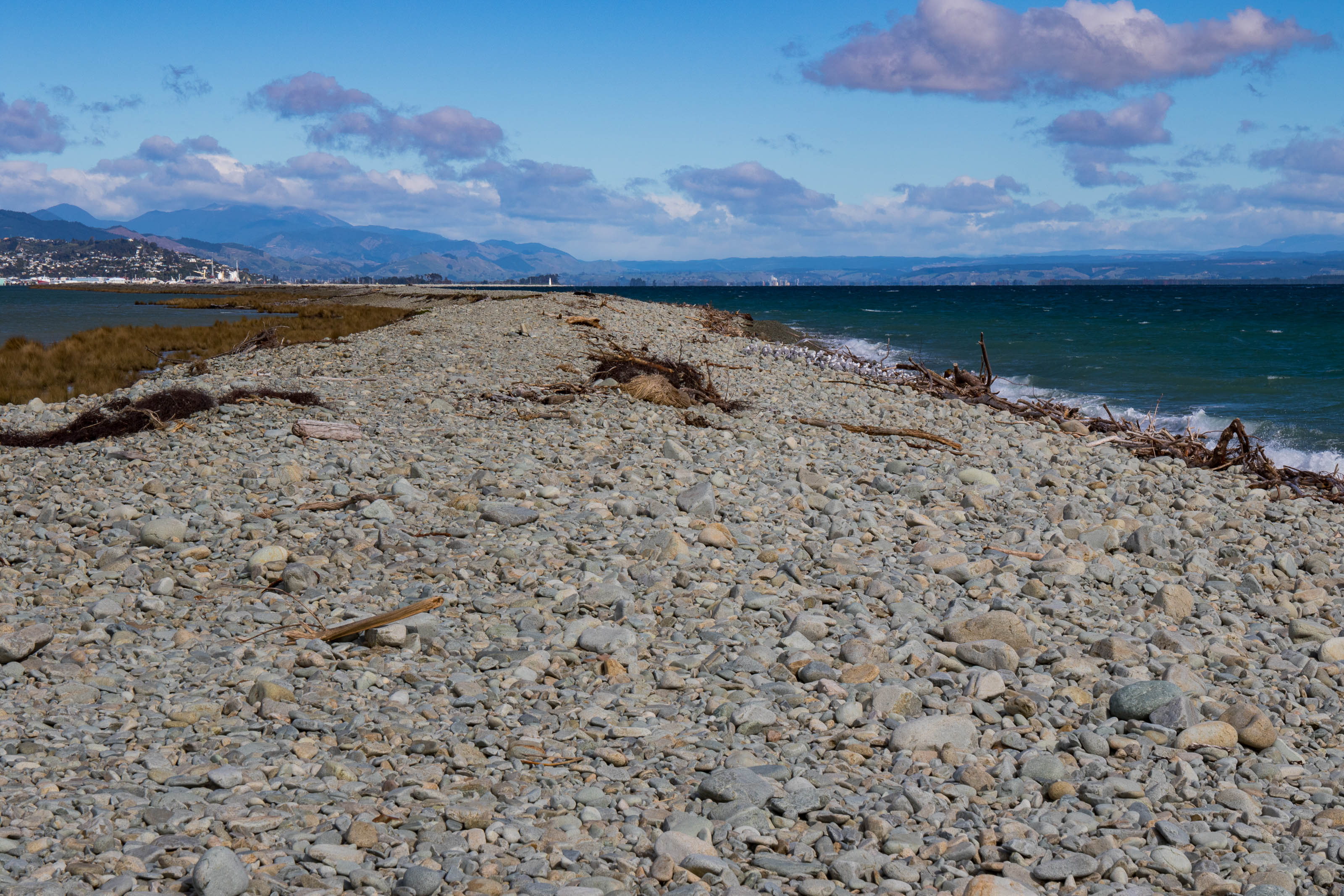 Today, another lovely day. Dogs walked on the local beach, and then a drive through Nelson and onwards along the coast. First stop was the sewage site, this happens to be the land connection of the shingle bank. The shingle bank is some 13 km long, shingle is a misnomer, more a boulder and stone bank.
Next stop was Cable Bay, named Cable Bay because this was where the undersea Telegraph lines originally landed. Pete had wanted to try the café there, but it had closed for the Winter. Instead we stopped off at Cable Bay Adventure park for lunch and to feed the eels. The Park runs quad bike events, has a huge Skywire ride. We contented ourselves with feeding the "pet" eels.
Next stop on the tour was the cemetery, where we stopped to look at the monument put up for the miners who had been murdered. The inscription says: This monument was erected by public subscription in memory of five late residents of the province of Marlborough who are interred here. They were waylaid, robbed and barbarously murdered by a gang of four bushrangers on the Maunoatapu mountain, in this province, June 12 and 13 1866. The cemetery was fascinating with areas designated for burial by faith.
Next stop were the Japanese Gardens before we arrived home.
Supper was at the Free House Pub where we sampled several beers. The Pub had a large selection of beers to try. We also ate there, sending Nichola out to the Indian restaurant across the street. The meal duly arrived in the pub. The pub supplied plates & cutlery. When he had finished the pub cleared away the remains. Interesting concept, designed to keep you there drinking more beer.