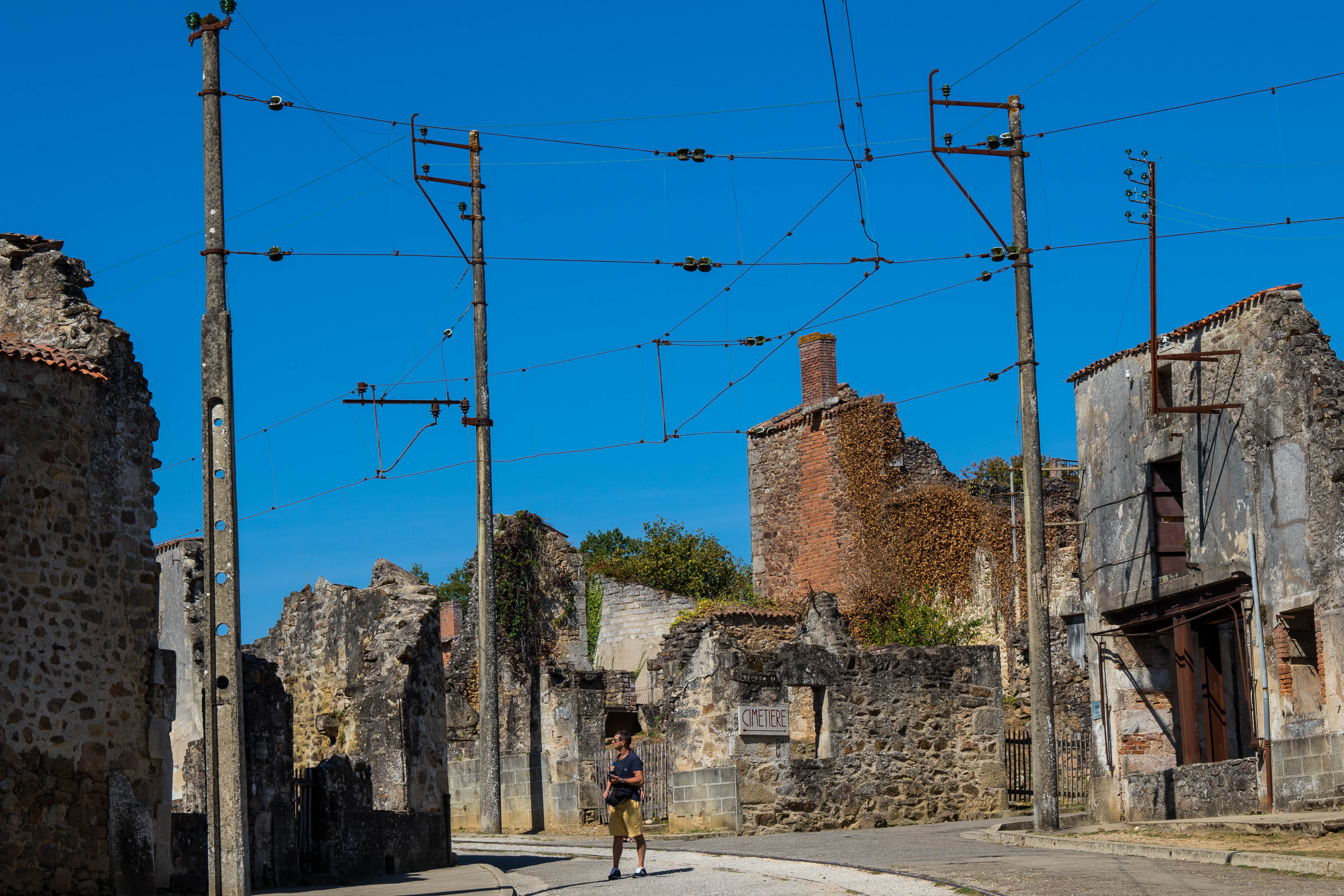 Jen and Bev 9th-10th
Packed up from Arcais in the dry and set off for Jen and Bev. First stop was fuel as we were low, Google maps allows you to plot a route and then you can ask it for fuel stations on route. It also has helpful information as to whether the fuel station is open, (important information on a Sunday in France), and also a rating as to its popularity. So we chose a fuel stop on the way and replenished our empty tank, some 110 Euros.
On the way we stopped at a popular Aire Claude Bonnier where we had stopped previously and ordered chips and steak hache from a van. Masses of trucks down the road stopped for their enforced Sunday rest day.
Hardly a kilometre down the road, R (eagled eyed for such things) spotted a "Bric a Brac" aka "vide grenier" aka "car boot". We stopped. R not impressed by the only Ricard glasses & carafe on sale, but she did buy two old cast-iron laundry irons. She wants them as bookends, for her newly culled library. The owner felt she needed his gas fuelled offering, but she quickly demonstrated its uselessness in supporting "livres". He regarded us with a "nutty tourists" air.
Arrived at Jen and Bev's and parked the van with some dexterity on their gravel in front of their house. R delighted to renew acquaintance with Jen's cat Wilma, who must be 16. Lotty dog ran around in tight circles at 90 mph in great delight, full of joie de vivre. Hector dog retained his dignity.
This year, our bbq outside, cooked by Bev, with many accoutrements supplied by Jen, was not cut short by a thunderstorm.
On the Monday we set out to the village of Oradour-sur-Glane. This village has been preserved with its ruined buildings from June 1944 when the German SS rounded up all the men, women and children in the village and murdered them. A very few managed to escape. 642 of its inhabitants were massacred. Dreadful. A sombre reminder of man's inhumanity to man.
Afterwards we had a beer in a local bar to brighten us up and then headed on home. The evening meal was at a British restaurant which served large beers and had a British menu. We all ate curries of various types. Mine was a hot curry, and it was definitely a hot curry, not catering for the French taste.