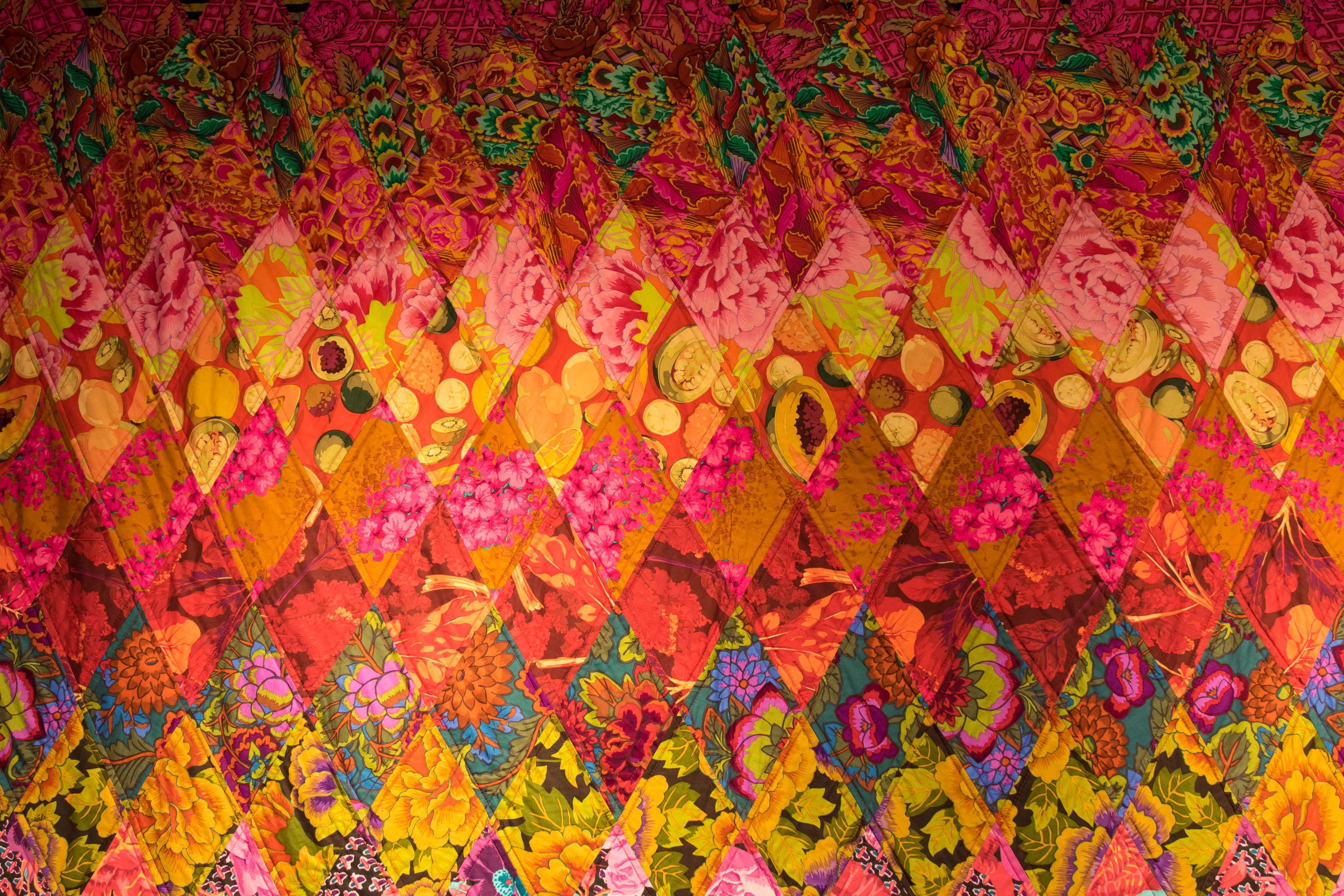 Instead of visiting Waddesdon for a Christmas spectacle, we decided to visit Mottisfont. There was a special Kaffe Fassett display on, so Rosemary was interested in going. We would also get to see the house dressed for Christmas.
We arrived and headed straight to the house to see the exhibition and house dressing. Not quite to the scale of Waddesdon Manor, but still very good to look at. The Kaffe Fassett show covered four rooms and had a lovely embroidered chair, pullovers and lots of patchwork quilts. Incredible work, though you could see the work was done at speed and not always finished neatly.
We stopped for lunch in the stables, and then we went on a guided wetlands nature walk. It takes you through wetland woods areas where you are not allowed on your own . We learned that peat was dug here, and that lakes and navigation were also built to get the stone close to the construction site of the original Mottisfont abbey.
There was not much to be seen in the gloom of a cloudy dismal winter day, excepting that two kingfishers were spotted flying along the dykes.
We also learnt that the river fishing rights were owned by the National Trust, and that this is one of the most expensive trout fishing river in the UK, the River Test. The art of the dry fly tying was realised here. We saw some trout who became very active when some food was fed to them.
Back to the stables for tea, and then on home.