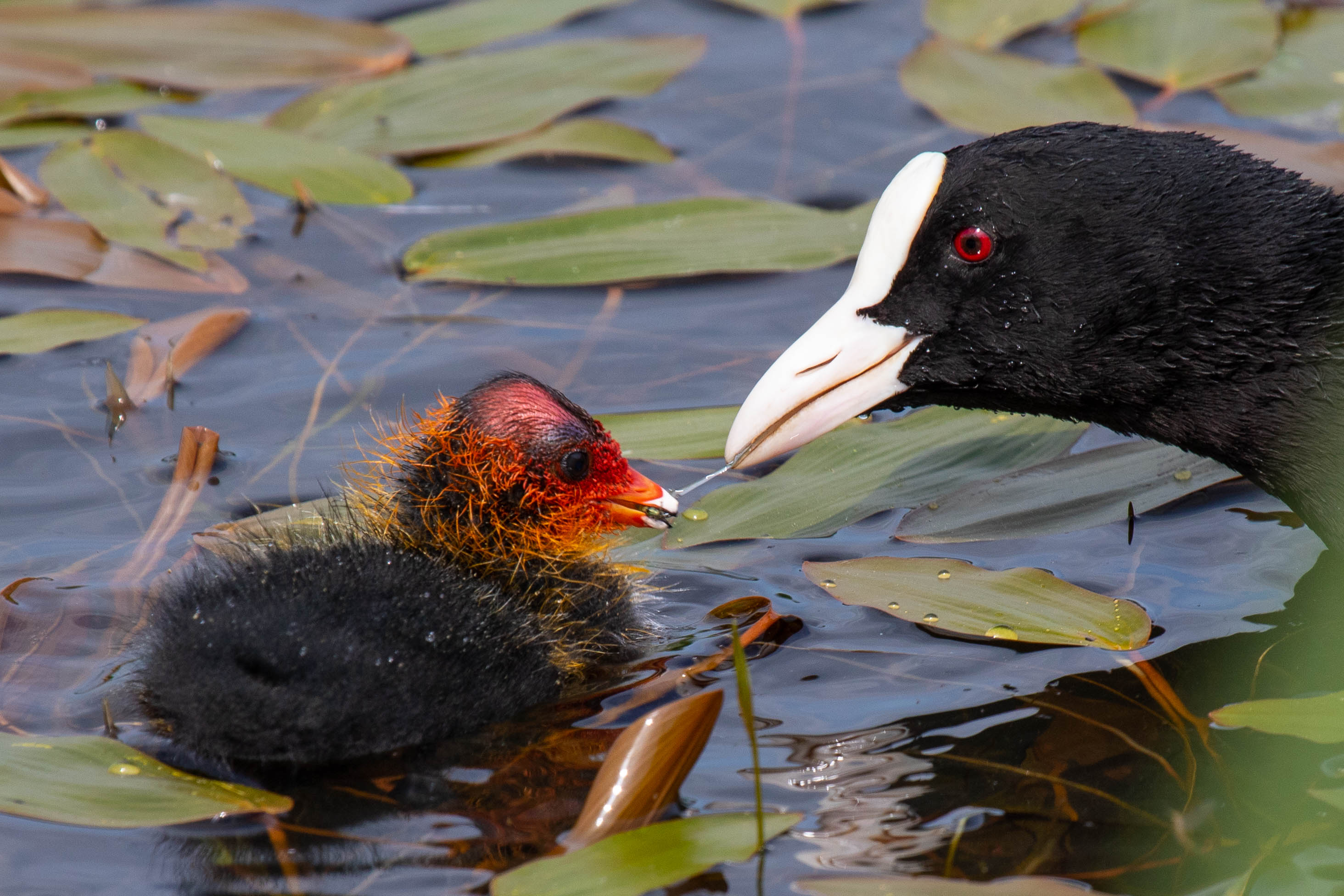 Another predicted warm week, so we were away again by 10 in the morning to drive to Wales to one of our favourite campsites, Fforest Fields. We arrived by 13.00 on the Monday and checked-in. The rest of the day was spent relaxing in the sun and walking around the larger pond trying to photograph some wild life. There were damselflies and Four Spotted Chaser dragonflies in evidence. The pond also has the largest number of tadpoles I have ever seen in my life.
In the evening we were entertained by a couple of Paramotors who performed some aerobatics over the field and even the pond. It was quite spectacular.
Yes, this was a relaxing away stay, because on Tuesday we wandered about the pond again, and around the campsite grounds and woods.
On Wednesday we headed into Hundred House for lunch at the Hundred House Inn. The path crosses some fields and goes through various woods with ponds and ditches alongside. We noticed that this time the fairies have installed at least one window in one of their woodland homes. The fields were in uproar as sheep were being moved around. They are definitely very noisy when they are disturbed and herded. We had hoped to see other odonata on the walk. It seemed to be damselflies and not a lot more. Though we did spy a few banded demoiselle.
Ate at the Hundred House Inn, good basic pub fare and beer. Wish they would import some Adnams.
Rosemary found some crosswort(a weed) near our pitch and proceeded to tell George, the campsite owner, so he could note it down for their next botanical inspection.
In the evening we tried out the bat detector. Not a single squeak. We were though entertained by wagtails performing their mating dances. I had earlier been confused by a bird fluttering around, it seemed to fly more like a New Zealand fantail than a native UK bird. Turned out it was a wagtail.
Thursday our time was up, and we headed back. First tried Builth Wells, but could not park. Their parking machines have not gone cashless yet ☹. So next we went to Bettws where R had spotted a nice house on Rightmove. Not sure we found it, but she did decide it might not be the best place to move to at our age. The roads were steep, narrow and probably impassable in winter.
A stop at Shobdon to look at the St John Church, and the arches which had been removed from the church and erected elsewhere. Nope, we never did find the arches, and the Church, though accessible, is on private land. The church is very white inside with white painted pews; v Strawberry Hill-like (I am told). There was meant to be a visitor centre, but that too eluded us.
It was then on home again, with a quick stop at Starbucks where we crossed the A49. We had used the place as a loo break before, and this was no exception.