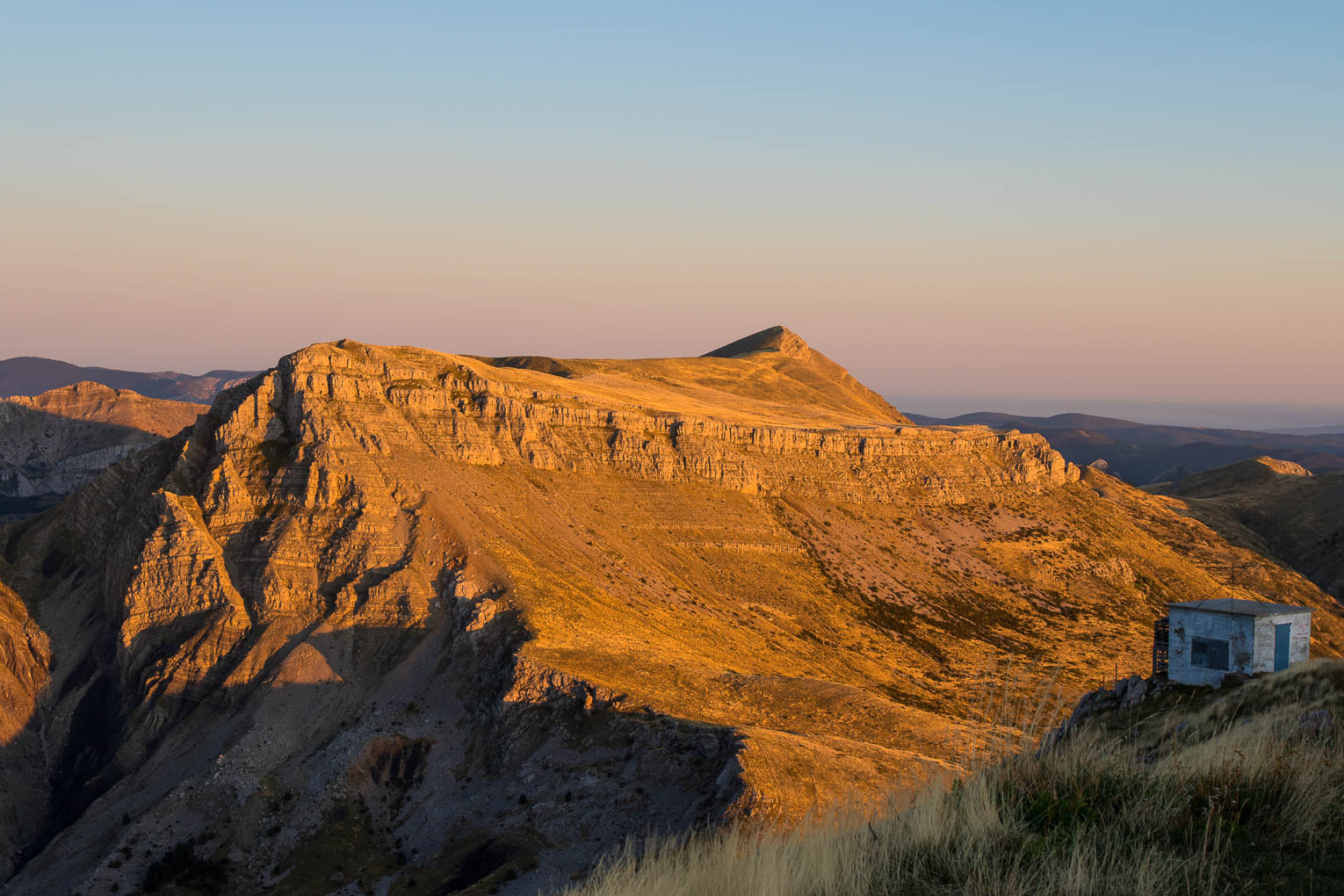 Verdon and Mont Chiran
Today we packed some extra clothes and sleep sheets. We were going to be staying out tonight. We were headed to a mountain lodge on top of Mount Chiran. There was a small observatory there where we would be able to observe the stars. The timing was such that the moon would be fairly new. Apparently we should have been there the previous day. Luckily there had been an error in the booking. The previous evening it had been cloudy, and the group who had booked the lodge that night had seen nothing, being covered in cloud. Well, there had been storms during the night. We had seen them and heard them. The new day was bright.
We headed to the Verdon George, stopping near to Blieux to examine some rocks. A short distance nearby was some Marne Bleu and Gres d'Arnot in Barreme flysch sequence. We continued driving East along the D21 and D4085 with views towards Lac de Castillon. In Castellane we turned back West and drove along the Verdon river and D952 stopping for lunch at a Le Mur D'Abeilles. We all had a jolly meal. The views of the gorge from here are fantastic. Several vultures were spotted. None close enough for a decent photograph.
After lunch, we headed to Mont Chiran. The drive was along the D17 road which soon became a dirt track. Somewhere along the D17, we turned off onto a smaller dirt track. Here only one vehicle would proceed, the track was too narrow for the larger van. We headed on up to be dropped near to the top vehicle access point. Van went back to pick up the others. Little known to us the other van was now stuck. the ground had collapsed under its rear wheels. A problem to be solved in the morning.
There was now a trek up the final track to the refuge which was at 1905 meters. The refuge was basic. Two bunk beds per room. There were a shower and toilet to all the rooms to share. They were not operational, no water. There was some basic lighting. The actual loo was a sawdust type loo with a view, perched on the edge of the mountain.
The refuge guardian prepared supper for us. A basic three-course meal, with huge gaps between each course.
The views from the top were gobsmacking, especially as the sun went down. In some of the pictures looking East you can see the shadow of the Earth which gives you the red and blue curved lighting effect.
After supper, some of us went to the observatory where we viewed the moon and various planets. Jupiter & Saturn were visible.