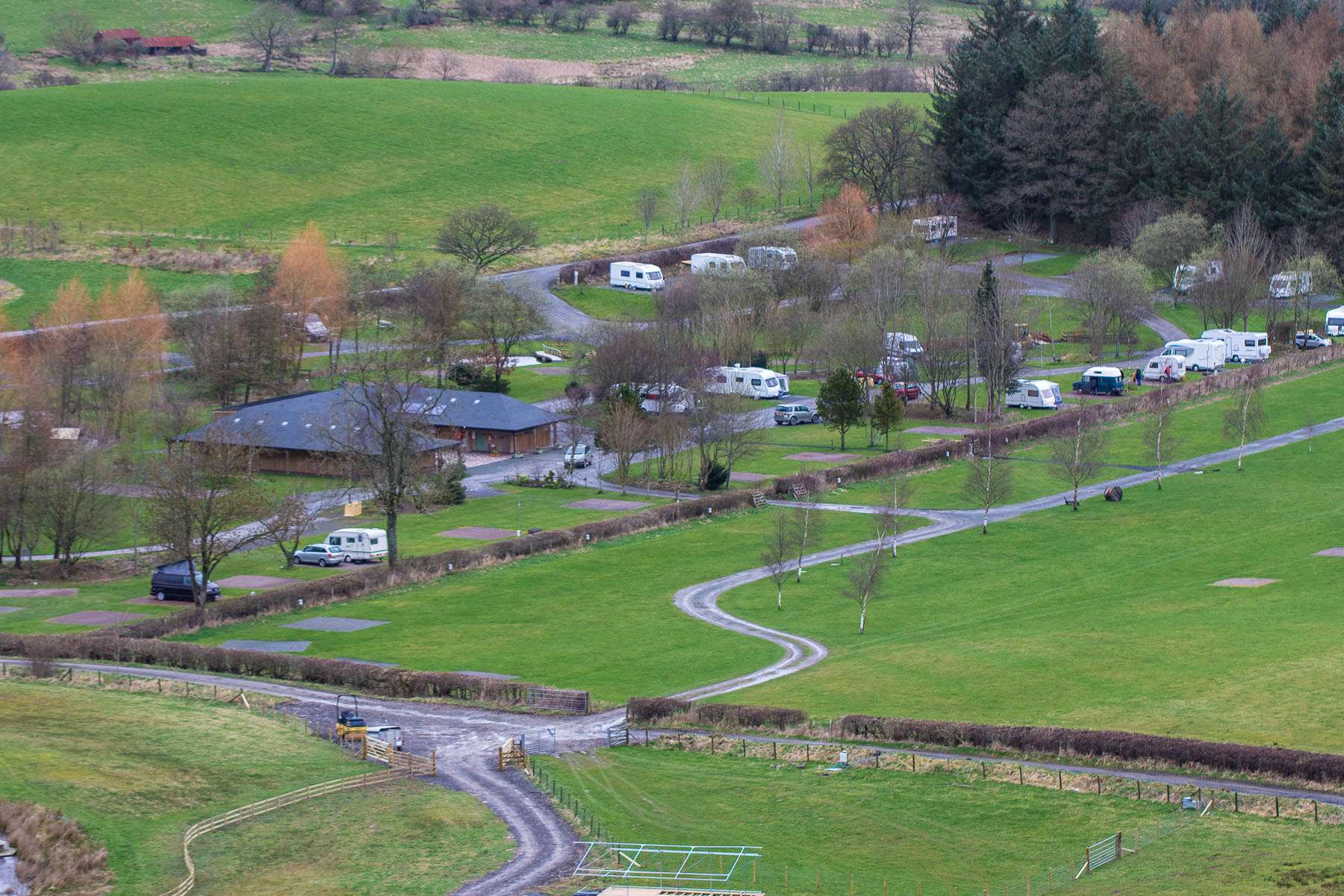 Fforest Fields Campsite, Hundred House
Our second campervan trip was to Fforest Fields in Hundred House. This was the campsite where I had stayed when I learnt to paraglide at least seventeen years ago. The same family own the site, though they no longer teach paragliding. The site has improved immensely since I was last there. Large ponds have been dug which you can swim in. The shower block is magnificent with under floor heating all run from a log burner and a huge store of hot water. We arrived and were met by owner George. We set up camp for the night.
The following day we went for a brief walk on the hills above the campsite. The Welsh weather brought a drizzle, but not enough to destroy the walk. In the afternoon we drove over to Llandrindod Wells to visit Tesco to buy some food. The route we took was over the hills along some very narrow roads and cattle grates. That night it rained heavily.
Sunday the weather had eased off, so we walked over to the pub at Hundred House. This was a lovely walk along a stream, through woods. The walk back was by a different route which took us over higher ground. The pub was good, lovely big roast lunch with proper meat that had been carved off a joint, and good value.
Monday came, pouring with rain, forecast more rain, so we called it a day and drove home.