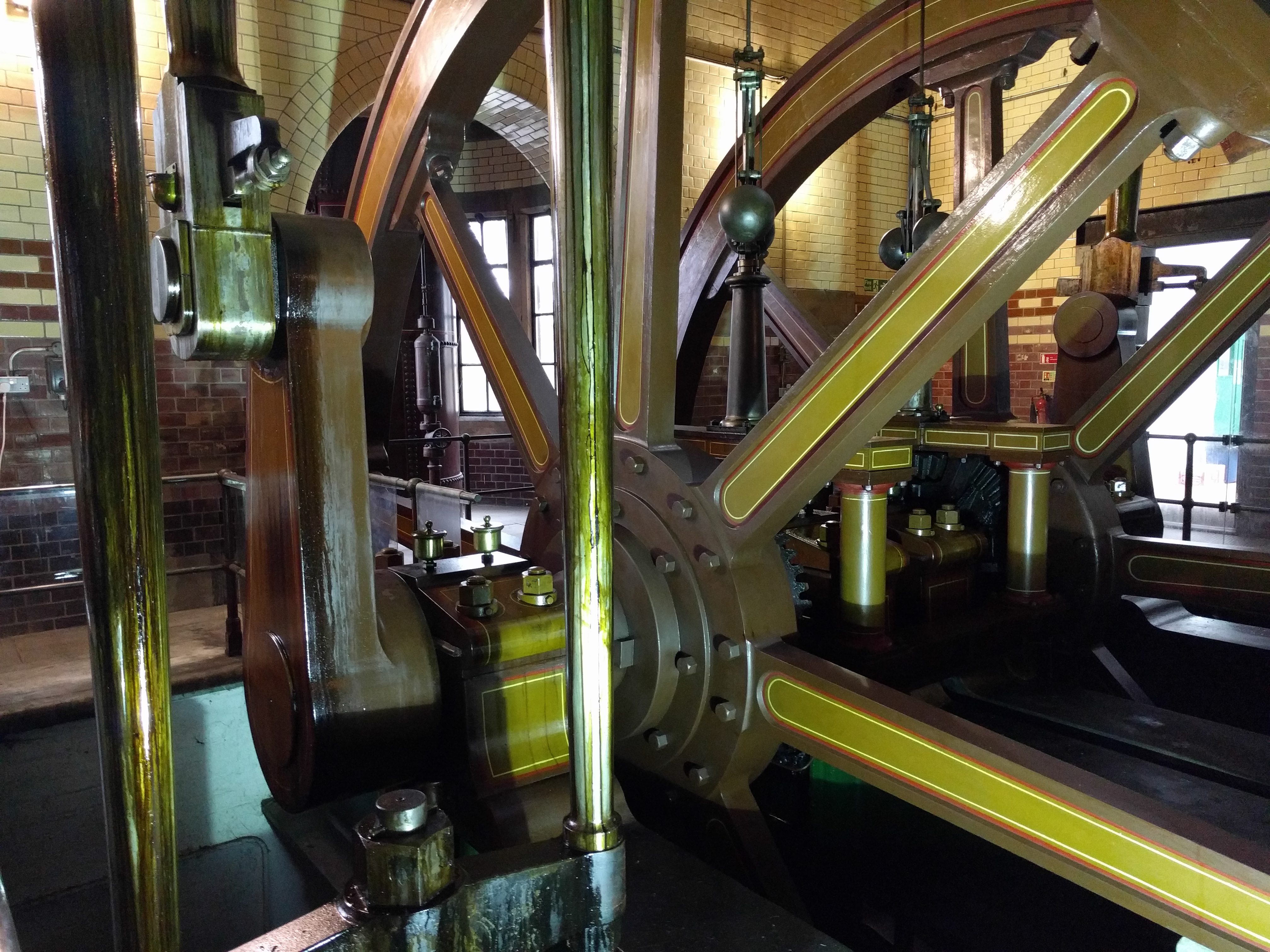 Abbey Park and Abbey Pumping Station
After our visit to Stoneywell, we visited Abbey Pumping Station. This pump was built to pump Leicester's sewage away for treatment. The pump has been preserved and has steaming days when it is worth visiting.
As well as the pump there is a museum featuring items from Leicester's industrial past. There is also a display on how sewers work, which amused children for hours as they flushed a model turd down the loo and through the sewers.
The next day we went back to Abbey park where there is a ruin of an Abbey. Coffee in the pavilion teas shop.