Visit to Stoneywell National Trust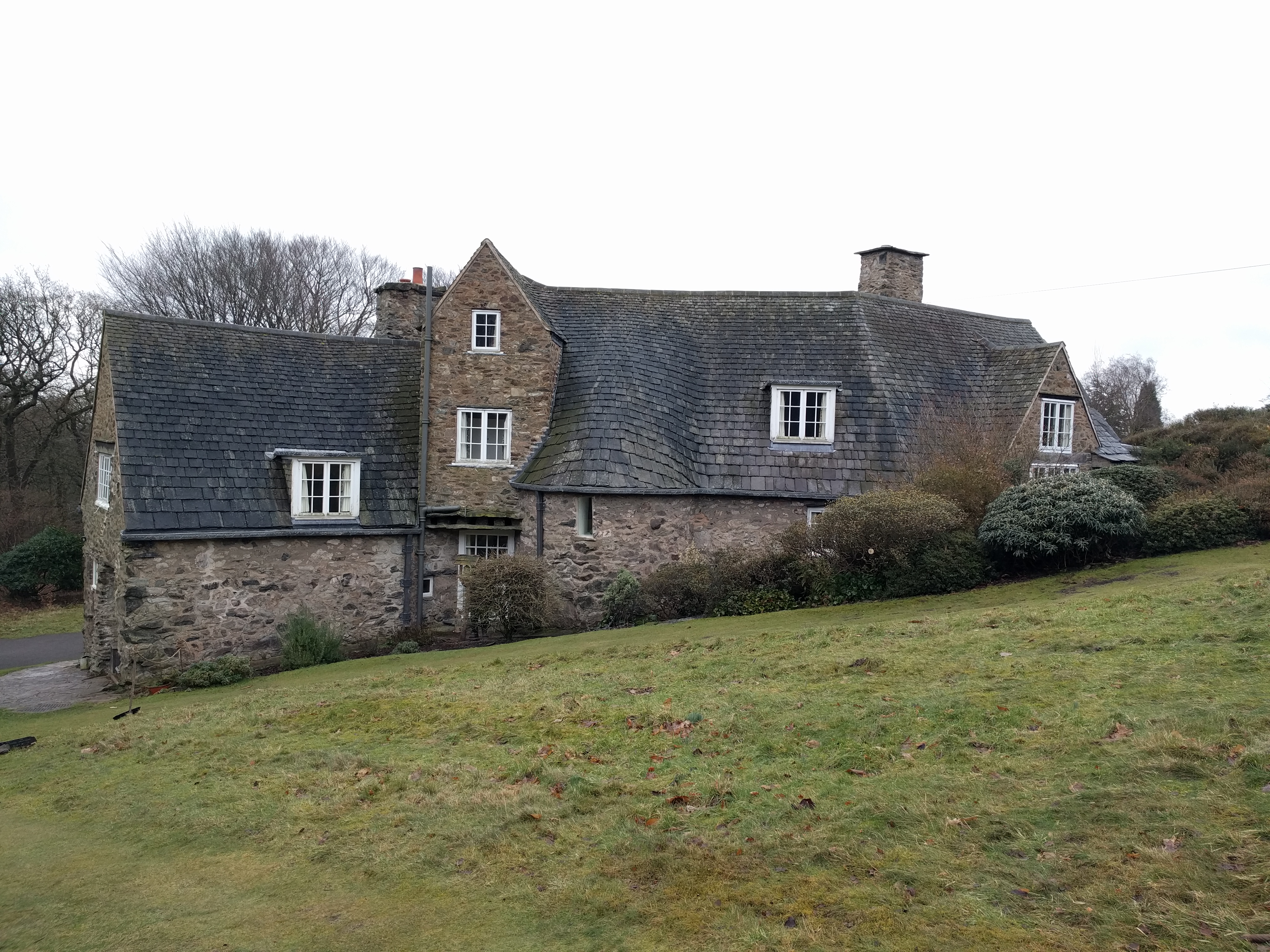 We had an excellent trip to Stoneywell National Trust House. The weather could have been a little better.
Lovely little National Trust house, with fabulous gardens. First off, you must book to come here, you can not just turn up. This is because of planning regulations and limited access. The car park is a little way off from the house, a mini bus will pick you up and ferry you to the house. They were waiting for us in the car park. The same on return.
You see the house with a guide in small groups. There were four in our group. The house was built of stone in 1899 and was originally thatch. After a fire the home was re-roofed in slate. The house is built into the rock of the nearby hill. The house is also a built as a zigzag, is not straight, it has no square walls, no right angles to be seen anywhere. Much of the furniture is original.
Up in the stables there is a small cafe where you can sit inside or outside. Alas we visited on the most miserable and cold day of the year, and we decided not to sit outside, and we also gave most of the garden a miss. We were told it was planted so there were some flowering plants at all times of the year. We did see snowdrops.
We definitely must go back on a warmer dryer summer day and see it when we can relax in the garden.
The staff were amazingly pleasant and informative about the history of the house. While we waited for the bus to take us back we had a great conversation with them.