Another cloudless day started with breakfast in the Ai Aiba Rock Art lodge, then out for a morning of Rock Art viewing. We visited several sites , before coming back for lunch and then a second trip around another set of sites. Some what over 25 locations were visited, and we arrived back in the dark.
During the drive around we spotted giraffe, zebra, rock hyrax. I don't know how these animals survive in the almost desert conditions. The warthog we are told die off first, but ours, near the lodge, were however in good health, being fed and watered by the lodge.
The scenery with the granite blocks was spectacular. The granite came from the super volcano formed when South America split from Africa. The evening drive back to Ai Aiba Rock Art lodge was at sunset. We spotted some Giraffe and Zebra in the dusk. The final drive back took us down the dirt runway, wondered why the road was so wide, and then through puddles on the road. This was the outfall from the lodge showers, and was used as a drinking hole by birds.
Back at the lodge, we had a few beers, butternut squash soup, eland steak in a sauce with noodles and sliced courgettes. All washed down with a carafe of red and white wine. Ice cream and tinned peaches followed.
The morning rock art trip around Ai Aiba Rock Art lodge.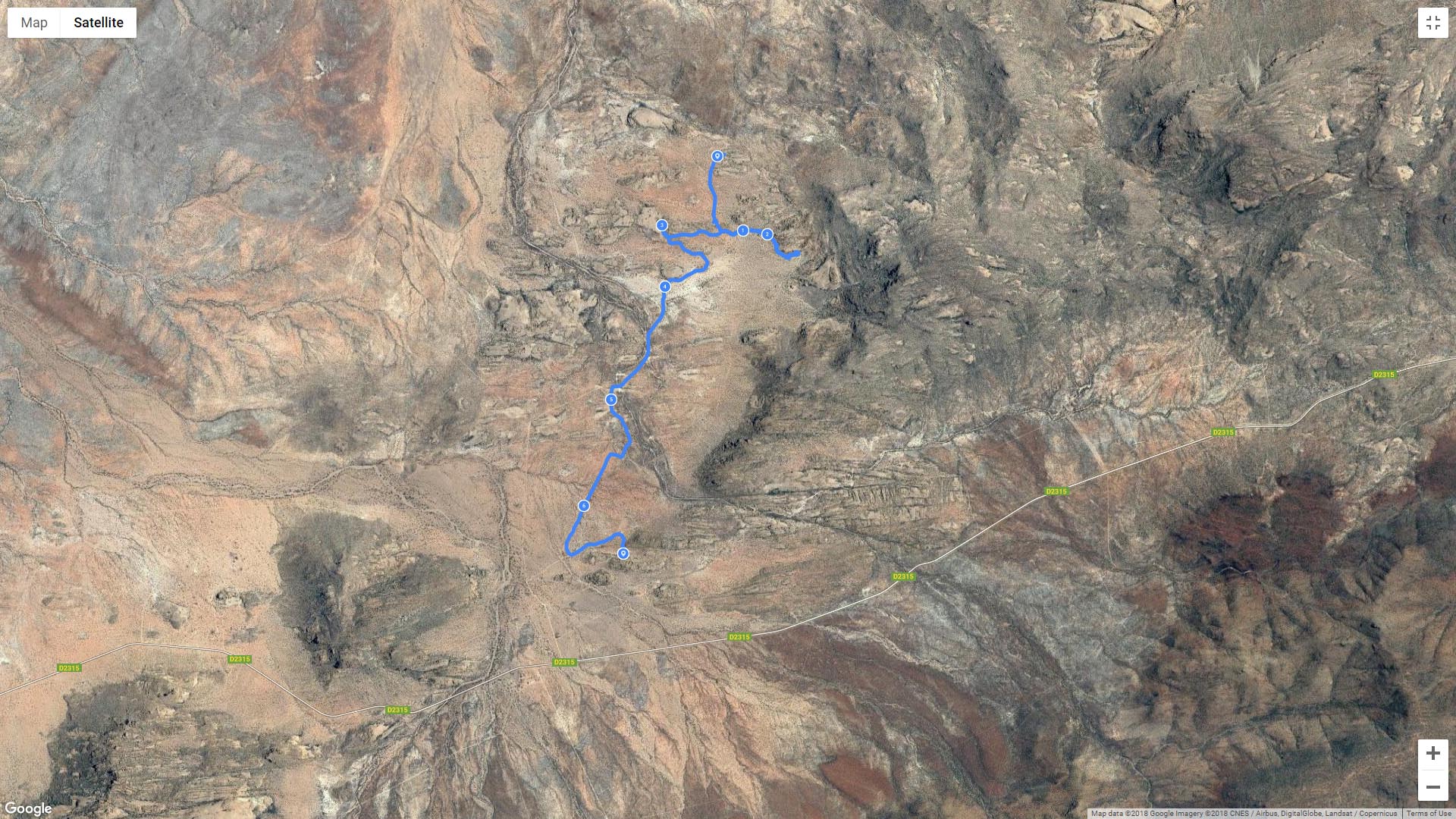 The afternoon rock art trip around Ai Aiba rock art lodge.