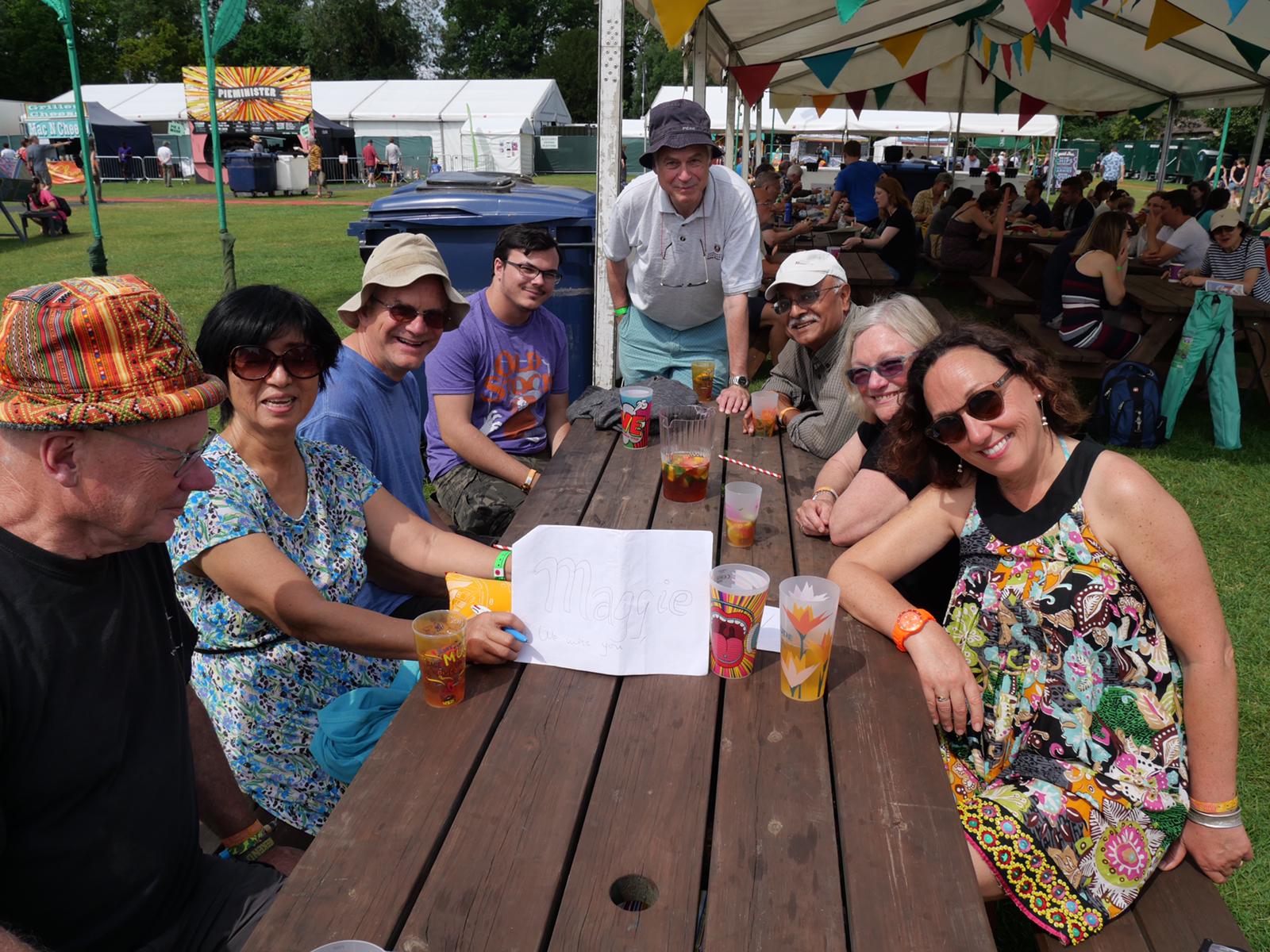 Cambridge Folk Festival – Saturday
Today was the main get together of the Sadgits at the Folk Festival. Mike, Reiko & Simon added to our numbers today. We got two tables together where we camped out for most of the afternoon, drinking beer and Pimms and eating curry.
First I watched Nancy and James who are apparently among the best-known British acts working today. Voted "Best Duo" twice at the BBC Folk Awards, "Nancy and James brought their captivating live sound, along with their first-ever live album, recorded over two nights in the winter of 2018".
Kathryn Tickell on Northumbrian smallpipes, fiddle, voice, Cormac Byrne on percussion, Joe Truswell on drums, Kate Young on fiddle, voice, Amy Thatcher on accordion, synths, voice, clog dancing, Kieran Szifris on octave mandolin, musicians from Northumberland, Scotland, Ireland and England "invoke the dark, powerful, sounds of Ancient Northumbria and broadcast them to the modern world".
"Mad Dog Mcrea blends a unique mixture of folk-rock, pop, gypsy jazz, bluegrass and 'shake your ass' music. From self-penned songs of adventure, drinking, love and life, to traditional songs of gypsies, fairies, legless pirates and black flies – Mad Dog never fail to capture their audience with their infectious songs. In constant demand and having played just about every festival and two-bit, jibe-arsed dive in Christendom, Mad Dog Mcrea are, in every sense of the word, a live, band. "
Finally ended up eating a late-night meal before heading back to the campsite.